390th Strategic Missile Wing Reunions
<![if !vml]><![endif]>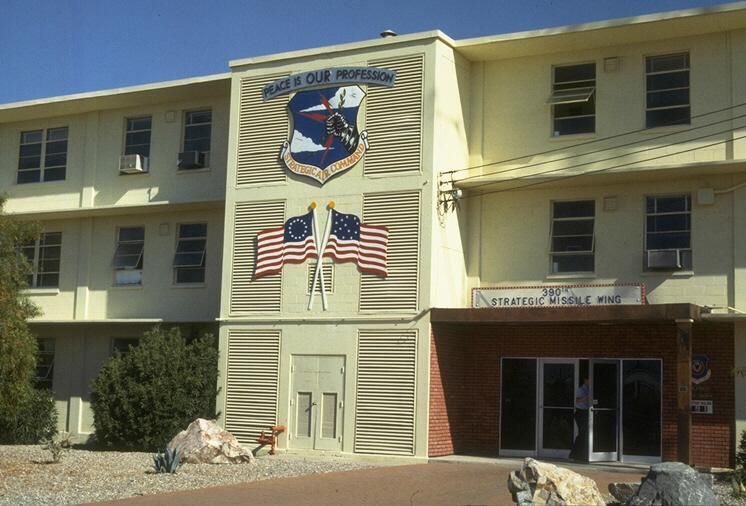 Click on picture for larger view!
---
Fellow 390th SMW Members:
General Information:
The last reunion was held September 28th - October 2nd, 2016 in Tucson, AZ. Look for pictures here at a later date. Pictures can also be found on the 390th SMW Facebook Page.
390th SMW 2018 REUNION! ALL FORMER TITAN II WINGS ARE INVITED!
Reunion Info:
Where: Colorado Springs
Dates: Sept. 26th-Sept. 30th, 2018
Hotel Information:

Colorado Springs Marriott, 580 Tech Drive, Colorado Springs, CO. 80919

Rate: $115 per night. Available three days before and after the reunion.
Online room reservations are now just a click away with ResLink!

Click on the blue link below. You will be directed to the property's home page with the negotiated rate code already entered in the appropriate field and can quickly make your room reservation.
Book your group rate for 390th Strategic Missile Wing Association Reunion
You may also call the hotel 24 hour reservations line at 1-800-932-2151 to speak to someone directly.
Be sure to ask for 390th Strategic Missile Wing Association Reunion
.
To avoid any booking issues, please have all reservations made by August 13th, 2018.
Start date: 9/23/18
End date: 10/3/18
Last day to book: 8/13/18
Reunion Packet and Form - TBD, Please keep checking back! More information will be provided as we get closer to the reunion date!
EVENTS: TBD
Further information:
Any further questions, please donít hesitate to call us at: 520-886-3430 (home); 520-886-7157 (fax) or email: slasher@390smw.org. Any of our Board of Directors can also assist you if you choose to contact them via our Web site.
John and Susan Lasher
Reunion C0-Chairs
REUNION PICTURES:
2016 REUNION: Please click "HERE".
2008 REUNION: Please click "HERE".
2004 REUNION: Please click " HERE" for pictures of the 2004 Reunion in Tucson, AZ.
2002 REUNION: Our 2002 Orlando Reunion was held in September 2002! Please check the " November 2002 newsletter" for information and pictures.

2001 REUNION: For pictures from the 2001 reunion in Dayton Ohio, please click " HERE.".