390th Strategic Missile Wing Reunions
<![if !vml]>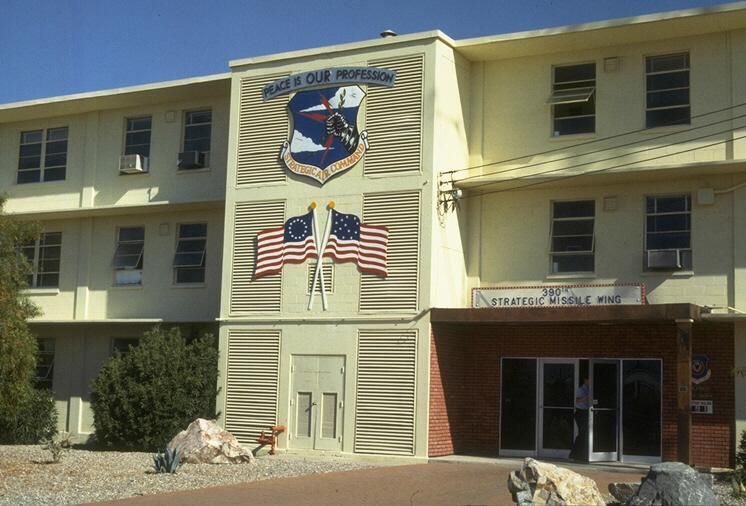 <![endif]>
Click on picture for larger view!
---
Fellow 390th SMW Members:
General Information:
The reunion was held September 28th - October 2nd, 2016 in Tucson, AZ. Look for pictures here at a later date. Pictures can also be found on the 390th SMW Facebook Page.
ALL FORMER TITAN II WINGS ARE INVITED!
Reunion Info:
Where: Tucson, AZ
Dates: Sept. 28th-Oct. 2nd, 2016
Hotel: Desert Diamond Hotel Casino (same at 2012 Reunion)

Rate: $79 with a $5 food voucher, per 2 person, per room, per day
Reunion Packet and Form - Click "HERE" to download the reunion registration form in PDF format. Acrobat Reader may be required. Click the yellow box to obtain Acrobat Reader.

EVENTS:
Wed., 9/28 - registration begins at 2:00 pm in Hospitality Room
Gaslight Theater - 6:00 pm bus departure
. As has become our tradition, the Gaslight Theater is the first event. It is a fun-type theater with casual
dress, no formal clothes allowed.
Thurs., 9/29
Titan Missile Museum - Room Dedication - Picnic bus departure: 12:30pm.
There will have a small ceremony to formally conclude our pledge of
$10,000 and have our "Room Named", officially. It is an afternoon event with lunch, transportation and free roam of the site. There will be 2 types
of tours to the different levels of the silo. Level 2 Tour can accommodate a total of 125 or 25 per tour. Yvonne Morris, the Museum Director will
sign up those who want to go on that tour that day. The tour is included in our event package.
Fri., 9/30
Davis-Monthan Base Tour - Morning Time TBD. Lunch may be provided. If you do not have military ID, a drivers license, passport or other valid
governement issued ID will be required.
Wine and Cheese Mixer 1:00 pm approximately
Banquet - 6:00 pm
Sat., 10/1
General Meeting - 10:00 am
Mexican Fiesta - 6:00 pm approximately
**Additional info on Titan visit: there will be availability for most people to go down to Level 2 - but there are constraints as to # of people underground at one time, so it will be a first come, first serve basis and is free.
Also on a first come, first serve basis with an additional cost of $14, will be a visit to Level 7 . Only 4/5 people at a time with maximum of 25 people being able to take advantage of this event. There is an age limit on Level 7 - must be over 8 years and not need any mobility assists, i.e. cane, wheelchair, walker.
Further information:
Any further questions, please don't hesitate to call us at: 520-886-3430 (home); 520-886-7157 (fax) or email: slasher@390smw.org. Any of our Board of Directors can also assist you if you choose to contact them via our Web site.
John and Susan Lasher
Reunion C0-Chairs
REUNION PICTURES:
2016 REUNION: Please click "HERE".
2008 REUNION: Please click "HERE".
2004 REUNION: Please click " HERE" for pictures of the 2004 Reunion in Tucson, AZ.
2002 REUNION: Our 2002 Orlando Reunion was held in September 2002! Please check the " November 2002 newsletter" for information and pictures.

2001 REUNION: For pictures from the 2001 reunion in Dayton Ohio, please click " HERE.".